Cubby Time Craft Box
By purchasing the Craft Box, not only do you receive the Craft Box at a discounted price of $49, you are also supporting your school and a special NZ Charity, NZ Hope.
$10 from each purchase goes directly to the school.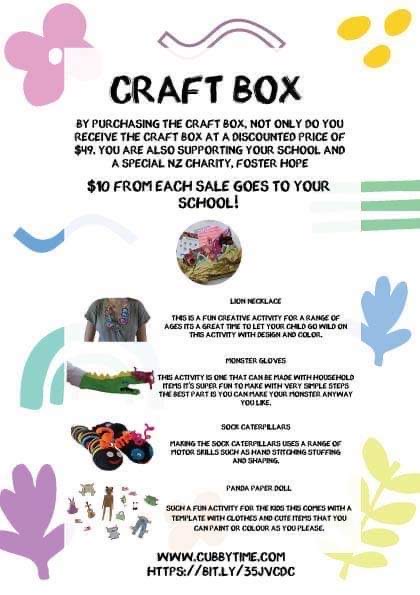 Current Box includes:
Lion Necklace - A fun activity for all ages.
Monster Gloves - An activity that is super simply but loads of fun.
Sock Caterpillars - All ages benifit from the fine motor skills needed to complete.
Panda Paper Doll - Comes with a templet that can be used over and over again.